THE STORY OF CLOVIS BICYCLE COMPANY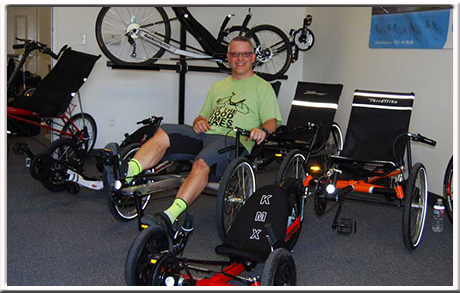 Dan started A Different Bent when he looked for a recumbent bike and couldn't find one anywhere in the central Valley. He saw a need for a local retailer, and was uniquely positioned to seize the opportunity. His is the only shop in central California that exclusively sells and services recumbent bikes and trikes.
Active in the local cycling community, Dan is dedicated to bringing the joy of recumbent cycling to the valley. As a 20 year Navy veteran, Dan knows what it takes to grow a successful business. His commitment to this passion has brought him into contact with many people who have benefited from this amazing form of cycling.
Emily was born without arms, and would never have been able to ride a traditional bike, but with the stable platform of a recumbent trike, and adapted to her unique needs,  she can now ride like any young girl her age.
 If you are new to cycling, or have been riding for years, you will be amazed at how comfortable and relaxing a recumbent can be! Call or email us today to setup an appointment for a free consultation! We will help you find the perfect recumbent ride!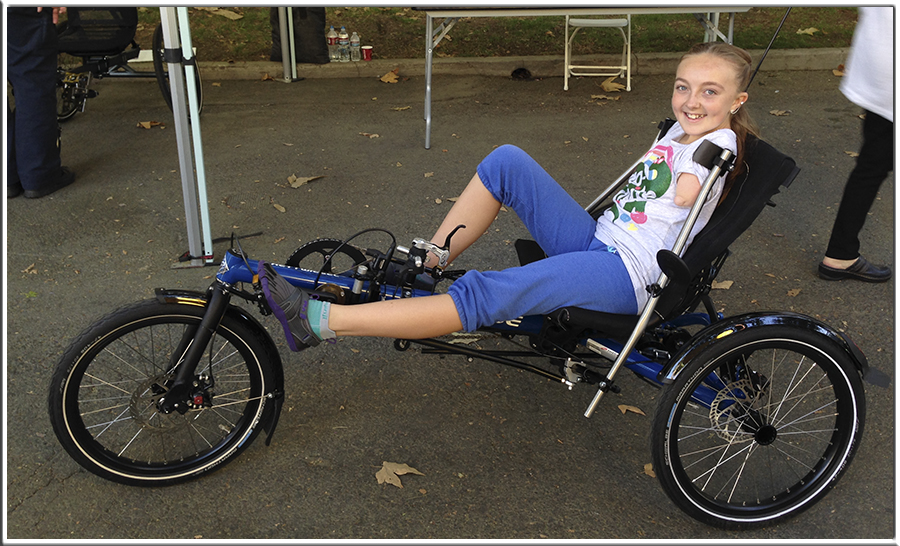 Clovis Bicycle Company is a Service Connected, Disabled Veteran Owned Business